Mission and Vision
Diane Foster founded Rose City Massage Therapy with a dream to help reduce the suffering of her clients by effectively assessing and relieving the muscle, fascia, energy and visceral components of their pain, achieving a complete and lasting change in the patients she treats.
Massage Therapy with a Spa Atmosphere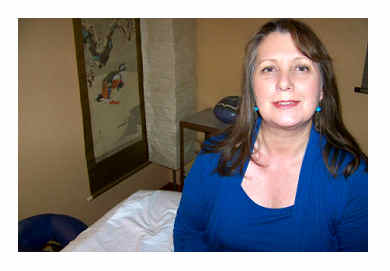 From the beginning, Diane Foster has made Rose City Massage Therapy a unique Spa experience with welcoming ambiance and amenities. The elegant and relaxing atmosphere includes an outdoor massage room with a state of the art, roomy hot tub overlooking a wooded garden. At no additional charge you can enjoy a first rate spa experience before your massage.
The unique and welcoming atmosphere of Rose City Massage is reminiscent of a charming bed and breakfast, a place for massage clients to de-stress and recharge their spirit, and because Diane resides on the premises, she has more flexibility in scheduling appointments at a time convenient for you! She welcomes you with a cup of tea and you can relax in the front room, read a book from the office library by the pond in the summer, or meditate by the woodstove in the winter. Pamper yourself with personal service!
Diane combines her passion for massage, gardening and hospitality, all into one experience that can't be done in a commercial location and she loves it! She had a thriving practice in the old Oregon Athletic Club, and when it closed, she couldn't find a new location that she liked. A client suggested she create a separate entrance in her home so she build an enclosed patio and purchased a state-of-the-art Ozone Hot Tub from Oregon Hot Tub Spas and built the practice to what it is now.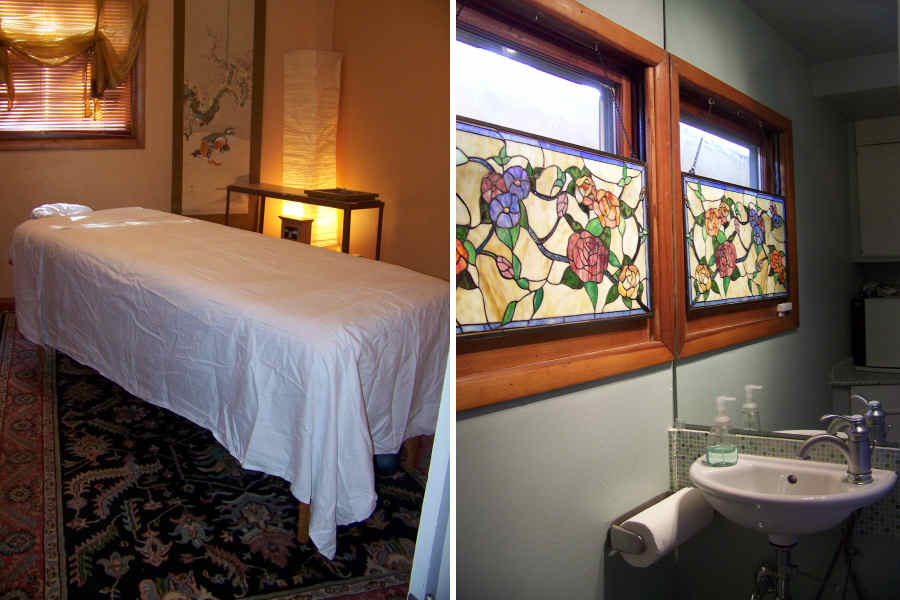 Purchase Gift Cards or Schedule Your Massage Appointments Online
Quick and easy to schedule and pay for your appointments online. Book a massage package and have something wonderful to look forward to! You can easily purchase gift certificates online because massage therapy is a greatly appreciated gift! (Great to have on-hand for the unexpected event requiring a gift, too.)